A subsidy is when the government helps pay for all or a portion of your health premiums. If you make too much to qualify for Medicaid and can't afford health insurance; you may qualify for assistance. If you qualify for a subsidy you have two options to consider. The first option is to accept an advance tax credit, which is paid by the federal government directly to the insurance company of your choice. The second option is to pay the full premium out of your pocket each month and receive your tax credit (subsidy) when you file your taxes in a lump sum.
The government guidelines for a subsidy are as follows: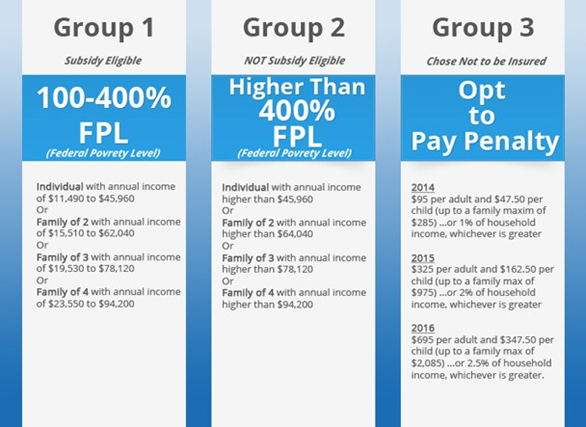 Families of 4 or More?
The following must apply in order to qualify for a subsidy:
Must live in the U.S.
Be a U.S. citizen or national, or be lawfully present in the U.S.
Cannot be currently incarcerated
If married, must file your taxes jointly<?
If you don't qualify for a subsidy, you can still apply for health insurance and get all of these benefits from the Affordable Care Act:
Coverage for all Pre Existing Conditions
Free Preventive Care
Maternity Coverage on all Plans
No lifetime dollar limits on health insurance for covered benefits
HealthCare Enrollment is now Open! Apply or Make Changes
Connect with a HealthCare Enrollment Representative by phone, call: (844) 218-9777